Förra veckan höll EU-kommissionens ordförande Ursula von der Leyen sitt linjetal för året – State of the Union. Våra fyra parlamentariker kommenterar bland annat von der Leyens program för utökad massövervakning och vikten av att motverka korruption i hanteringen av EU-pengar.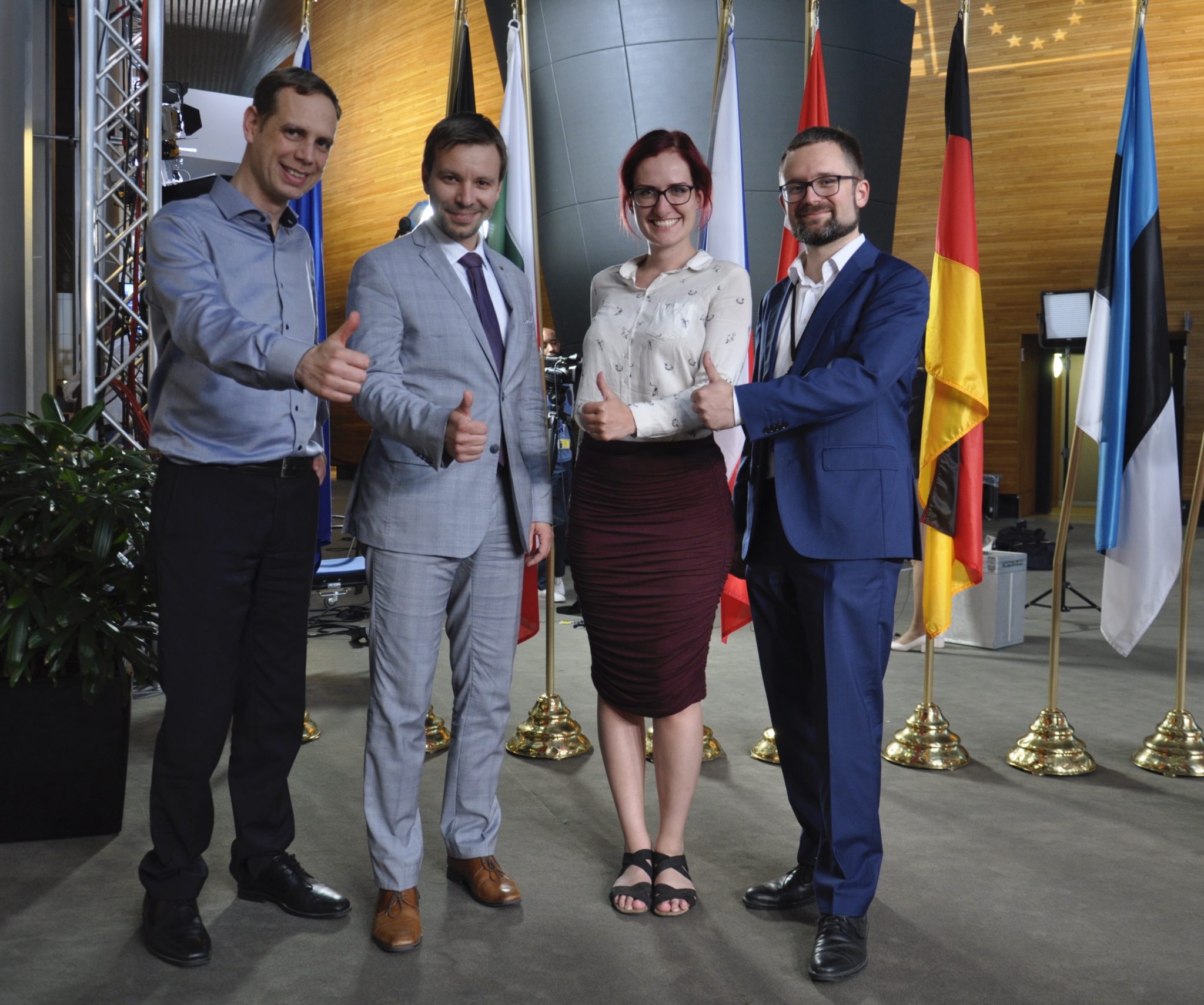 "Pirates voted against von der Leyen's appointment, considering her a threat to our civil liberties. Sadly, she has proven us right. Her Commission advocates a comeback of the indiscriminate retention of the details of our communication and wants the content of our private conversations scanned by adding backdoors."

"The latest proposal for a European Digital Identity would create a lifetime identification number that facilitates tracking our every action. Using multiple profiles and pseudonyms is of existential importance for many people and groups! What we really need are decentralized, open-source and interoperable identity services of our own choice."

Patrick Breyer, tysk EU-parlamentariker för Piratpartiet
"In her speech, the President of the European Commission addressed the current situation concerning the COVID-19 pandemic. I am glad that she urges us toward a common European approach. If we want to get through this efficiently, we have to act as one. Hence, we need one European pandemic semaphore."

"Moreover, to get the economy moving forward, we have to help people all across the continent work remotely and safely. Further digitization, both for companies and in our educational system, is essential. That is the way to overcome the situation and revive the internal market."

Marcel Kolaja, tjeckisk EU-parlamentariker för Piratpartiet
"I welcome the President's mention of the many human rights breaches we are witnessing throughout the world. From mainland China, where thousands of Uighurs are unjustly detained in horrible conditions, to Belarus, where the population keeps being denied the right to determine its own future,"

"I strongly agree with the introduction of the Qualified Majority Vote in matters of human rights and sanctions, but I invite the institutions to step up on this reform and reach an outcome as soon as possible. We must not let wrongdoers make away with impunity. The credibility of the EU as a bastion of human rights depends on these efforts,"

Marketa Gregorova, tjeckisk EU-parlamentariker för Piratpartiet
"I have great doubts about von der Leyen's ability to resolve and actually tackle the fund's abuse issue. It is definitely not an insignificant problem which does not only diminish the resources desperately needed for reconstruction but also hurts people's trust in politics and in the Union,"

"The way forward is clear. More transparency, use of digital tools and strict stance on the rule of law. If we compromise on these, we will lose a lot of resources now and faith in the European project in the long run. It is as simple as that."

Mikulas Peksa, tjeckisk EU-parlamentariker för Piratpartiet
Läs mer hos European Pirate Party.