Integrity policy
Who are we
Name: The Pirate Party
Org. no: 802430-4514
Website: https://piratpartiet.se
What personal data we collect and why we collect it: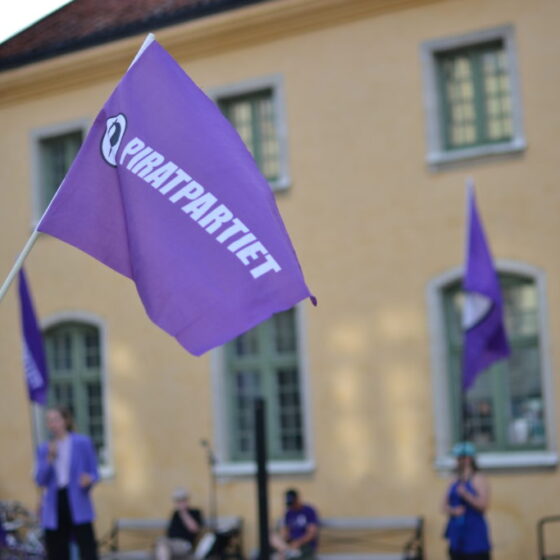 Media
If you upload images to the site, you should avoid uploading images where the EXIF ​​data includes GPS location data. Visitors to the website can download and retrieve all positioning data from images on the website.
Cookie files
If you leave a comment or send us a message via a web form on our website, you can choose to save your name, email address and website address in cookie files. This is for your convenience so that you don't have to fill in this information again the next time you post a comment. These cookies are valid for one year.
Embedded content from other websites
Articles on this website may contain embedded content (for example, videos, images, articles, etc.). Embedded content from other websites behaves exactly the same as if the visitor has visited the other website.
These websites may collect information about you, use cookies, embed additional third-party tracking and monitor your interaction with said embedded content, including tracking your interaction with this embedded content if you have an account and are logged in to the website in question.
Matomo
We use a self-hosted Matomo instance to be able to collect information about how many people visit our website, which pages they visit, etc. All information we collect through Matomo is anonymized, including IP addresses, which means that we cannot trace it back to individuals. We also respect Do Not Track and you can also opt-out below.
Who we share your data with
We do not share any data with anyone else.
How long we keep your data
If you write a comment, the comment and its metadata will be saved indefinitely. The reason for this is that we need to be able to find and approve follow-up comments automatically and not queue them for review.
What rights you have over your data
If you have an account or have posted any comments on this website, you can request an export file of the personal data we hold about you, including any information you have provided to us. You can also request that we delete all personal data we have about you. This does not include any data that we are required to save for administrative, legal or security purposes.
Your contact information
In cases where you contact us, via e-mail, or a form on our site, it will be via e-mail. The information you send in ends up with the person you applied for, or to the office at our info address. Whether they are saved or not depends on the type of contact. It is possible that they can be saved to be able to return to you in a case. But as is usually the case when the conversation is over, it is deleted.
---
This text can/will be updated continuously as…